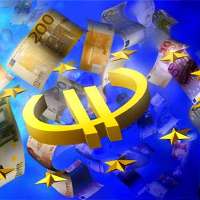 According to UCAB estimates, savings by increasing the quota for tax-free export of agricultural products to the European Union may be around 119 million dollars. The biggest savings observed in the group of grain and its processing products.
The quotas increasing will involve mainly products with added value. This will stimulate the development of industry and related with agriculture sectors and promote further growth of production and positive impact on overall exports dynamic. This is a great opportunity for Ukrainian agricultural producers to increase supplies and to achieve a dominant position in the European market because the quotas closed during several months each year, while production in Ukraine gives an opportunity to continue to increase exports.
It is well-known that the European Union will increase the quota for Ukraine for tax-free export of agricultural products. The question of increasing the quota brought up in June this year at the annual agricultural dialogue Ukraine-EU in Brussels. Recently, European Commissioner for Trade Cecilia Malmström said that quotas will be expanded for defined goods.
Title

Amount of fee

Additional amount of quotas, t

Savings, USD

%

EUR/T

EUR/100 halons

Natural honey

17

-

-

3 000

1 011 908

Grits and flour

-

129

-

7 800

1 128 906

Processed tomatoes

14

-

-

5 000

672 078

Grape juice

22

-

27

500

81751

Oat

-

89

-

4000

399 414

Wheat

-

95

-

100000

10 658 525

Corn

-

94

-

650 000

68 551 145

Barley

-

93

-

350 000

36 519 473

Total

-

119 023 200