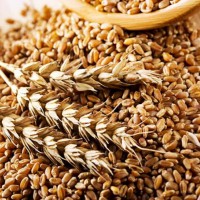 World experts are unanimous in their forecasts concerning growth of grain production in the forthcoming season. The corresponding forecast, following the International Grains Council (IGC), was given by the US Department of Agriculture (USDA). Hence, the competition is going to intensify.
Thus, in 2020/21 MY the USDA expects another record of the world grain production at the level of 2,751.89 million tons (including rice) where 768.49 million tons of wheat and 1189.86 million tons of corn. Compared to the 2019/20 marketing year, the forecast envisages increase in grain production by 105 million tons. Cereal production and supply are expected to increase in the USA, Russia, Argentina, Australia and Canada. Consequently, the world grain exports are forecast to be 450.74 million tons (21.26 million tons or 5% more than in 2019/20 MY) including 187.98 million tons of wheat (4.6 million tons) (+ 2%) more than in 2019/20 MY) and 182.25 million tons of corn (more than 12.9 million tons (+ 8%) compared to 2019/20 MY). At the same time, the demand is expected to increase from China, Algeria, Morocco, the EU, Iraq and Uzbekistan.
The US Department of Agriculture forecasts production of 77.85 million tons of grains in Ukraine for 2020/21 marketing year (MR) including 28 million tons of wheat and 39 million tons of corn. Thus, due to the change in structure of the crop areas, the harvest is projected to be 2.13 million tons (+3%) higher comparing with the current 2019/20 MY, primarily owing to the increase of 3.30 million tons of corn production despite the reduction of 1.17 million tons of wheat harvest.
Volumes of grain crops exported to Ukraine are expected to be 57.11 million tons, including 19 million tons of wheat and 33 million tons of corn. Despite an increase of grain production in 2020/21 MY, supplies of domestic products abroad are expected to shrink by 230 thousand tons comparing to 2019/20 MY due to rising competition in the world markets. Therefore, an increase of 1.0 million tons of the corn export potential does not compensate for reduction of 1.5 million tons of wheat exported abroad.
'The first forecasts of balance sheet indicators of the world market are preliminary and, obviously, shall be subject to adjustment. At the same time, current expectations are not very favourable for grain producers in exporting countries. Under these circumstances, the absence of export restrictions in Ukraine will partially mitigate the situation,' underline the UCAB analysts.
Note. According to the recent reports provided by the Ministry of Economic Development and Trade as of 7 May 2020, about 6.8 million hectares of spring grain crops or 89% of the forecast were sown in Ukraine, including 4.66 million hectares of corn or 86%. At the same time, the domestic experts forecast the grain harvest in Ukraine to be approximately 70 million tons, which is significantly lower than the volume taken into consideration in the world balance.