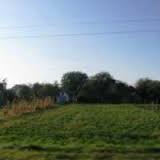 At a protest outside the Central Bank in Kyiv, with ordinary Ukrainians finding it punishingly difficult to pay for basic goods, they have been demonstrating against monetary policy.
They blame the bank for the exchange rate of the hryvnia currency, plummeting in relation to the dollar and euro in the past few years. It has more than halved.
One protester said: "It can't go on! Salaries haven't risen, pensions and wages are frozen and we have to pay for everything at the higher exchange rate. The hryvnia has fallen very low, and the price of everything — goods, food, petrol — is linked to that."
Deserted by investors and paralysed by the armed conflict in eastern Ukraine, the economy is in tatters. This year is the worst on record since 2009, when GDP fell by 15 percent.
Last year to this year GDP has shrunk by 9.5%. Industrial production is down by more than a fifth. This year alone, the hryvnia has lost 38% of its value.
And there may be worse in store; the government is considering scrapping price controls in place for more than ten years for many basics.
A grandmother in central Kyiv said: "I can't even buy a cabbage – it's five hryvnias a kilo. Not even talking about meat! It's 70 or 80 hryvnias. I can't afford it."
An elderly pensioner said: "I eat tomatoes, cucumbers, potatoes. I can buy everything I want but just a bit at a time. I can only afford a little."
The latest forecast by the International Monetary Fund is discouraging, predicting no growth till 2016.
Volodymyr Lapa, General Director of the Ukrainian Agribusiness Club, said: "Consumers' income is limited, real income is stagnant, so demand is low, especially for imported goods. People try to buy less expensive, lower quality food to keep within financial limits."
Our correspondent, Dmytro Polonsky, summed up: "Since the start of this year, prices in all the main food groups have increased by at least 10 percent, mostly because of higher petrol and energy prices and devaluation. Experts say Ukraine's agriculture will remain unsettled at least until the 26th of October — when Ukraine will hold snap parliamentary elections."