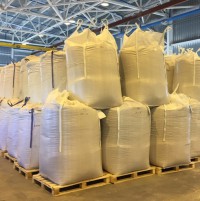 Ukrainian producers of nitrogen fertilizers are competitive both in the Ukrainian market and in the world market as well. Thus, according to the State Customs Service from July 2019 to May 2020 the net export (surplus of export over import) of nitrogen fertilizers (group 3102 UK TZED) exceeded USD 70 million. In this regard export reached USD 247 million and import amounted to USD 176.
These trends were particularly manifested in April-May 2020, when import reduced to USD 12 million and export amounted to almost USD 31 million that is 2.5 times more.
Moreover, it should be noted that the range of exported nitrogen fertilizers has expanded. In particular, in 2020 Ukraine has also exported ammonium nitrate in the amount of more than 10 thousand tons. 'It is an essential step as the ammonium nitrate import has been restricted by anti-dumping and other measures since 2008 under the pretext of uncompetitiveness of the domestic producer, which is 100% represented by the Ostchem Group', said Roman Slastion, Director General of UCAB.
Customs statistics data show that the competitiveness of domestic fertilizer producers is high even in the foreign market since nitrogen fertilizers have been exported at world prices which are lower than domestic prices. Thus, with the average cost of ammonium nitrate at USD 224 per ton in March this year in the domestic market of Ukraine, it was exported for USD 188 per ton. It means that for Ukrainian farmers the price from the factory comes with a significant margin compared to the price for export contracts indicating an abuse of monopoly position.
It should be recalled that the Ministry of Economic Development, Trade and Agriculture proposes to introduce quotas on imports of fertilizers regardless of the country of origin under the pretext of protecting domestic chemical industry based on the import data for 2017. However, this decision does not take into consideration current situation in the industry and possible negative consequences for the agricultural sector due to increased monopoly position in the market of mineral fertilizers of the Ostchem Group of Companies.