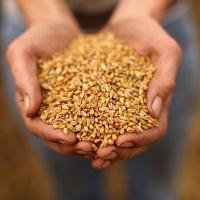 On August 8, wheat of the 2nd class on the terms of FOB deepwater ports of Ukraine is sold at a price in the range of 220-230 USD/MT.
The world's rising tendencies in the wheat market contribute to the growth of prices on Ukrainian grain crops. In the short-term, the growth trend will continue, as according to the USDA, the world production in 2018/2019 MY will decrease by 21,7 mln tons to 736,2 mln tons. Compared to the previous year, the most significant decline in production is expected in the EU (-6.6 mln tons) and Russia (-17.9 mln tons).
It should be noted that this year's world consumption will be 748,8 mln tons, which is 12,6 mln tons more than the world production. However, high transitional stocks of past years will satisfy the growing demand from importers. As a result, the reducing of projected global production volumes and transitional stocks of wheat in the short term will keep the market in tension and importers will try to contract as quickly as possible the necessary volumes for imports.
Recall that at present gross wheat production in Ukraine is expected at 24 mln tons (13 mln tons of food quality), which is 2 million tons less than last year.