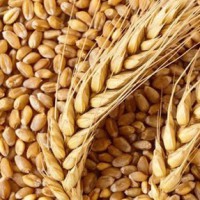 According to July forecast of the US Department of Agriculture (USDA), expectations of the world grain production in 2020/21 MY decreased by 29.8 million tons to 2,730.3 million tons (including rice). In particular, it is foreseen to yeild 769.3 million tons of wheat and 1,163.2 million tons of corn in the world. Despite decline in the forecast, the world still expects a record grain harvest.
It is worth noting that the forecast of world grain production in 2020/21 MY decreased mainly owing to the United States. Preliminary expectations for grain harvest in the country decreased by 27.5 million tons to 450.9 million tons, including reduction of the land under corn. Although 97 million acres were foreseen for corn, only 92 million acres have been allocated. Therefore, preliminary forecasts of grain production are expected to decline by 25.27 million tons to 381 million tons.
In view of bad weather conditions the USDA reduced its wheat production forecasts by 4 million tons, including on account of the EU and Russia. Due to reduced yields in France and Spain, the anticipated wheat production in the European Union declined by 1.5 million tons to 139.5 million tons. The USDA analysts believe that this season there will be the lowest grain harvest in Europe over the past eight years. In light of this, the wheat forecast for export from the EU reduced by 1 million tons. The wheat production forecast for the Russian Federation decreased as well by 0.5 million tons to 76.5 million tons. Consequently, the structure and geography of supplies of grain-importing countries are expected to change.
Preliminary forecasts for grain production in Ukraine the USDA remained unchanged at 76.05 million tons (including 26.5 million tons of wheat and 39 million tons of corn). Grain exports also remained at 55.6 million tons. It is worth mentioning that the USDA's expectations regarding grain harvest in Ukraine are quite optimistic. Given the current weather situation in Ukraine, it is more realistic to produce approximately 70 million tons of basic cereals, including 25 million tons of wheat and 37 million tons of corn.
It should be recalled that on July 1, the Ministry of Economic Development, Trade and Agriculture signed a Memorandum on coordination of positions with grain market participants of Ukraine for 2020/21 (MY). The annex with forecasts of the current season's harvest and export volumes is planned to be signed in August-September due to unpredictable weather conditions and their impact on the harvest.
'Despite the decline in grain production forecasts in the world, the supply on the market still exceeds last year's indices. Therefore, the competition persists. Reduction of the land for corn production in the USA is an advantage for farmers since it will support world grain prices', explains Valentyna Kropyvko, the UCAB expert.
Additional data: according to the Ministry of Economic Development, the harvest of early cereals and legumes is gaining momentum throughout Ukraine. Thus, as of 9 July 6.3 million tons of grain were threshed from the area of 1.9 million hectares (13% of the forecast) where: 2.92 million tons of wheat and 3.03 million tons of barley. Moreover, 3.85 thousand tons of rapeseed were harvested. In general, weather conditions in most of Ukraine are unfavorable for harvests, rains are anticipated. Accordingly, expectations concerning threshing volumes and grain quality will be adjusted.