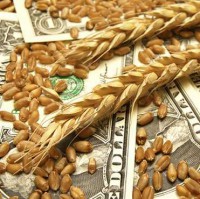 According to the State Statistics Service, in 2019 profitability of grain production decreased to 11.8%, whereas in previous years it constituted about 30%. This is the lowest index since 2014.
The decline in profitability is also observed in oilseed production, in particular the profitability of sunflower that is usually one of the most profitable crops amounted only to 23.5% last year, while the average index in previous years was 50%.
According to the data, production of sugar beets is also unprofitable for the second year in a row, which is confirmed by reduction of sown areas as well as shutting down of a number of sugar mills.
Despite the continuous increase of crop yields and record yields, the profitability of crop production has declined significantly over the past 5 years. 'The main reason for reduced profitability is a rising cost of agricultural resources coupled with considerable decline in the price of grain and oil. Thus, within the last three years the rent for land has increased by 55%, and the wages of employees have doubled. In addition, tax deductions have increased due to abolition of the special VAT tax regime in 2017, which cost farmers over UAH 30 billion', noted Roman Slaston, Director General of UCAB.
Based on the current situation in the markets and this year's severe weather conditions, the further decline in profitability of agricultural production is expected and many enterprises are likely to operate at loss in 2020.