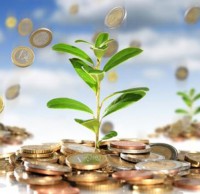 In general, capital investments in the Ukrainian economy in 2019 amounted approximately to UAH 584.5 billion, where about UAH 54.6 billion or 10% of the total investments was attracted to agriculture, hunting and related services.
Despite 11%-increase in total investments in 2019, capital investments in the agricultural sector declined by UAH 10.3 billion or 15.8% compared to 2018. Agriculture remains in the top three in terms of attracting capital investment among other sectors of the Ukrainian economy headed by the manufacturing industry, but it has conceded to construction and taken the third place.
According to Valentyna Kropyvko, the UCAB expert, decrease of capital investment in 2019 was stipulated by two key factors: revaluation of hryvnia as well as anticipation of opening of the land market.