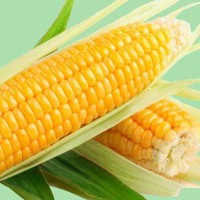 Over the past two months, the cost of Brazilian corn has declined significantly - from USD 200/MT to USD 159/MT on delivery terms of CIF, Sao Paulo. Even the USDA forecast for the decline of corn production in the country doesn't stop the fall in prices - the agency reduced its production figures in 2017/2018 MY to 83,5 mln tons (-1.5 mln tons to the previous forecast).

Data: Reuters agency
Soybeans will help Brazilian farmers to ensure break-even production in the current season, which is currently more attractive in production, taking into account trade wars between the United States and China. Assessing the high global production of corn and the growth of freight rates, in the short term we should not expect the rise in prices. In addition, high tariffs for domestic transport increase the cost of imported fertilizers and chemicals due to increased transportation costs.
Olga Kharabara, analyst of agricultural markets of the Association «Ukrainian Agribusiness Club» (UCAB), believes that logistics can also be added to problems with the corn prices: «Recall that the Brazilian Congress earlier confirmed the decision to raise the minimum cost of transportation of products to the ports of the country, which should be considered in the congress of Brazil this week. It is expected that if this decision will be taken, this could have a negative impact on the functioning of the country's agrarian sector and lead to an increase in prices for agricultural products in the domestic market. In particular, according to the National Logistics and Infrastructure Commission of the National Agricultural Union of Brazil, an increase in the minimum cost of transportation may increase transport costs for cereals from Mato Grosso State to port of Santos by 51% if vehicles return in the reverse direction loaded with corn and by 120 % - if empty. Currently, due to problems with grain delivery, about 50 ships are waiting for loading in ports of Brazil».