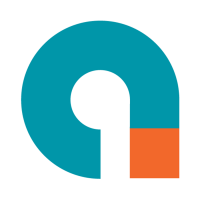 Association «Ukrainian Agribusiness Club» welcomes first eleven new members who have joined the UCAB from the beginning of 2019. They are: «Bueling Inc.» company , Arzinger, LLC «Innovation Agro Technologies», Commodity exchange «Kiev Mercentile Exchange», LLC «Znamyanska Agroindustrial Company», LLC «Agro KMR», Agro Construction Alliance «Astra», LLC «Variant Agro Build», LLC «Agro-Wild. Ukraine», ASP Group, LLC «TAS Agro».
«Bueling Inc.» company http://buelinginc.com/
The company has been working successfully for already several years on the Ukrainian market for the implementation and installation of automation systems on agricultural vehicles and implements. Nowadays we are authorized dealers of leading companies in the area of navigation and precision farming systems, such as TRIMBLE, PRECISION PLANTING and 360 YIELD CENTER. The company also provides service support. At this point was created the only Ukrainian certified service center for repairing of TRIMBLE equipment.
Arzinger https://arzinger.ua/
Arzinger is an independent law firm headquartered in Kyiv and having its regional offices in Western and Southern Ukraine. For over 15 years, Arzinger has been among the legal business leaders providing high-quality legal support to clients throughout Ukraine. Among the firm's many clients are top representatives of the international and local business. Arzinger follows high standards of legal services and is an reliable partner in view of its great experience in a wide range of industries and legal practices.
LLC «Innovation Agro Technologies» http://inagrotechnologies.com/
The company introduces innovative products for the management of agribusiness. The company quickly collects data from the fields with help of satellites, planes and unmanned aerial vehicles, processes large volumes of information (Big Data) from around the world with the help of artificial intelligence and generates accurate field maps that determine the appearance of weeds, diseases, pests, lack of nutrients, number of stairs, etc., in anchoring to a particular field.
Commodity exchange «Kiev Mercentile Exchange» kme.ua
Commodity exchange «Kiev Mercantile Exchange» was founded in July 2001. In September 2017, KME entered the market with a new name, a modern approach and an ambitious development plan. The main activity of TB KME is the organization of the exchange-based commodity market in Ukraine. The Company plans to cover both the agricultural sector (agricultural exchange) and other commodity markets. Realization of all modern tools of stock trading such as a two sided auction («stock glass»), anonymity of applications, the principle of «delivery against payment», etc.
LLC «Znamyanska Agroindustrial Company» was founded in 2006. Land bank of the company reaches 10 thousand hectares. The company engaged in the cultivation of cereals and oilseeds. Main crops: wheat, barley and sunflower. The enterprise has its own elevator and grain dryer.
LLC «Agro KMR» http://agrokmr.com.ua/
Agricultural enterprise with French investments, whose main activity is related to the cultivation of grains and industrial crops. Land Bank - 11 thousand hectares. The company was founded in 2006. The company grows winter wheat, barley, sunflower, winter rape, peas, sorghum.
Agro Construction Alliance «Astra» https://astra-group.ua/
One of the largest suppliers and service operators of agricultural machinery in Ukraine. The range of supplied equipment covers almost all types of agricultural work at agro-enterprises of any size. The technology of the company is well-known in Europe and the world: Fendt, Fliegl, FraMest, Gregoire Besson, Horsch, Kuhne, Manitou, Mascar, Oros, Trimble, Valley, Berthoud, Bogballe.
LLC «Variant Agro Build» http://www.variant-ab.com.ua/
LLC "Variant Agro Build" - Ukrainian metalworking company whose main production is the production and sale of equipment for pig farms, dairy farms, as well as silos for storing grain. At the company's account there are already more than 100 realized objects on the territory of Ukraine, where the equipment «Variant Agro Bud» is installed.
ASP Group https://aspcompany.com.ua/
PE «Agro-Spets-Zapchastyna» was founded in 2010. The company is supplying spare parts and machinery from leading manufacturers in the field of agriculture to the Ukrainian market. ASP Group focus on market needs, follow world trends and offer innovative technologies for Ukrainian farmers.
LLC «TAS Agro» http://tasagro.com/
The compane has 88 000 hectares of the ground in 6 regions: Vinnytsia, Kyiv, Dnipropetrovsk, Kirovograd, Chernihiv, Mykolaiv. 5500 of cattles are grazing on its pasture fields. TAS Agro has 6 modern elevator aggregates with total capacity 250 thousand ton of simultaneous storage.
LLC «Agro-Wild. Ukraine»
The main activity of the foreign enterprise is the cultivation of cereals, legumes and seeds of oilseeds, as well as sugar production. The foreign enterprise «Agro-Wild Ukraine» owns a sugar plant in the Bila Tserkva district of the Kyiv region. The construction of a biogas plant on the sugar beet is envisaged.